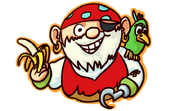 Write the first paragraph of your page here.
Section heading
Edit
Australian Vegan Blood Donations
Section heading
Edit
Red Veg is an online resource for Vegetarians and Vegans who donate blood, and those who are thinking about it. Here you'll find useful links and resources which hopefully will provide you with some helpful information and point you to some other useful sites.
As a veg*n, you're probably concerned with animal welfare issues and you help out where you can.
By donating blood you can also help the human animal as well! Did you know that 1 whole blood donation saves up to 3 lives!
Here are 3 simple steps to make your life saving donation even more significant:
Click here to register with the Australian Red Cross "Club Red" group Red Veg. Just enter your name, your phone number and email address to Club Red group "Red Veg",
Phone 13 95 96 or click here to make a booking to donate your wonderful vegan/vegetarian blood.
Turn up on the day, sit back and let the friendly and professional Red Cross people take care of you.
Ad blocker interference detected!
Wikia is a free-to-use site that makes money from advertising. We have a modified experience for viewers using ad blockers

Wikia is not accessible if you've made further modifications. Remove the custom ad blocker rule(s) and the page will load as expected.